Sevilla Square Neighborhood Computer Repair
Located on on the perimeter of Sevilla Square with lots of parking at 345 Chapala St., corner of E. Gutierrez.
Repairs are backed by Apple, and they are famous for completing repairs faster going to an Apple Store.
The key difference between Mobile Kangaroo and other repair shops is that they use Apple-genuine parts, and all repairs come with 90-day worldwide Apple warranty.
Established in 2003 Kangaroo is an Apple Authorized Service Provider.
Mac repairs are generally done within 1 – 3 business days and iPhone screen repairs within 60 minutes for 6s and later models.
The best thing is that they take AppleCare repairs for both Macs and iPhones. iPods, iPads, and Apple Watches are supported as well. When it comes to Apple Device repairs, nobody has higher service quality.
They use official Apple diagnostic suites for obtaining proper estimates. This process is very thorough and clearly identifies issues with the device. All our diagnostic fees are applied to the actual repair since identifying the problem is a big part of the repair process.
Kangaroo also uses original parts for Samsung Galaxy repairs. LG, HTC, Motorola, Pixel repairs are done there as well.. This also applies to computer repairs (both laptops and desktops), PS3, PS4, XBOX, Wii, Nintendo 3DS and other handheld devices.
If you're having issues with your Mac, call or drop by your local Mac repair shop at 345 Chapala St., Santa Barbara, Or, you can call them at (805) 883-6588. No appointment necessary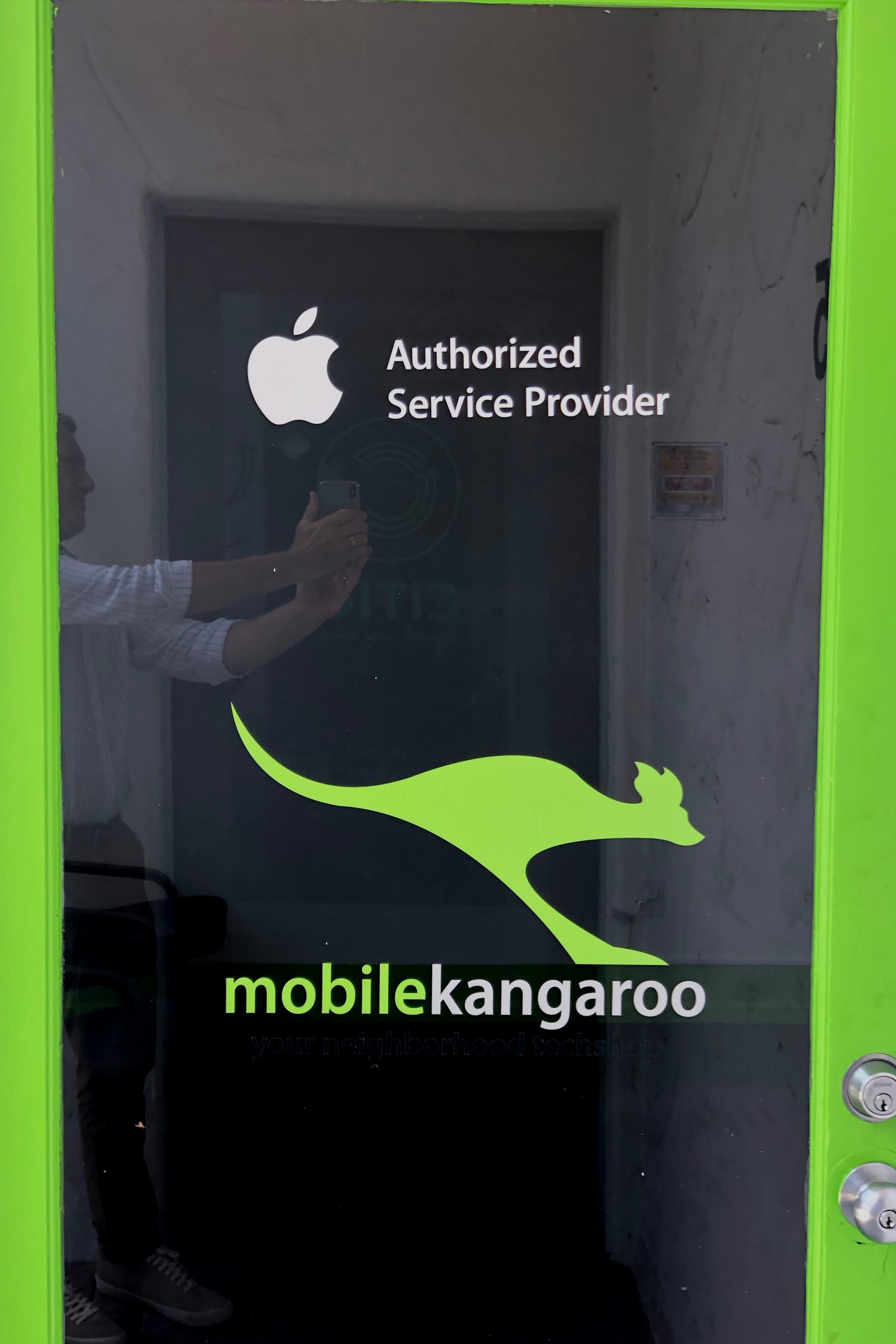 No appointment necessary
Or Call - (805) 883-6588.