Elizabeth Gordon Gallery (e.g.g)
New works now on display from Wallace Piatt.
Wallace's work is inspired by industrial environments, layers of old street art, vintage imagery, and chaotic issues in his life. His work is an eccentric combination of several vastly different areas of artistic vision - blatantly bold colors, audacious pop art-like graphics and modern minimal settings, along with a generous side of social commentary.
To see Piatt's latest work, visit e.g.g at 15 West Gutierrez, 805.963.1157, elizabethgordongallery.com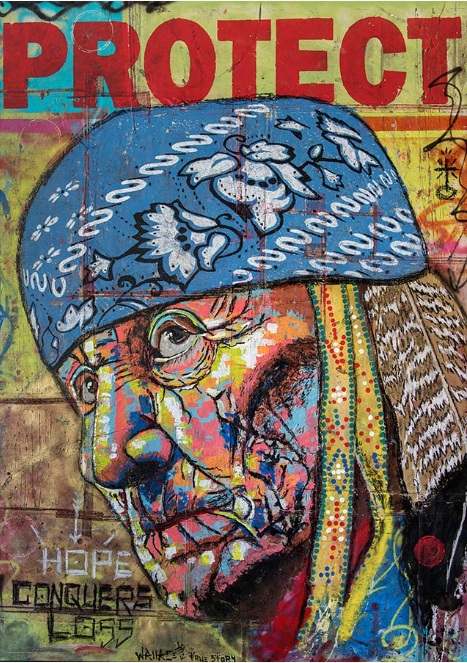 Fine art dealers since 1984, Elizabeth Gordon Gallery specializes in proven, established contemporary artists from around the country.

We offer a provocative collection of original work that rewards and captivates the discriminating collector of contemporary art.

The extraordinary works of art from the talented stable of artists will excite and energize you.

If you are starting a collection or adding to one and love fresh, provocative, captivating works, visit Elizabeth Gordon Gallery, located a few blocks from the beach.